17TH MAY 2021

Win a LUXURY Food Hamper worth £50 playing Rhyming Riddles with Active Wales!!!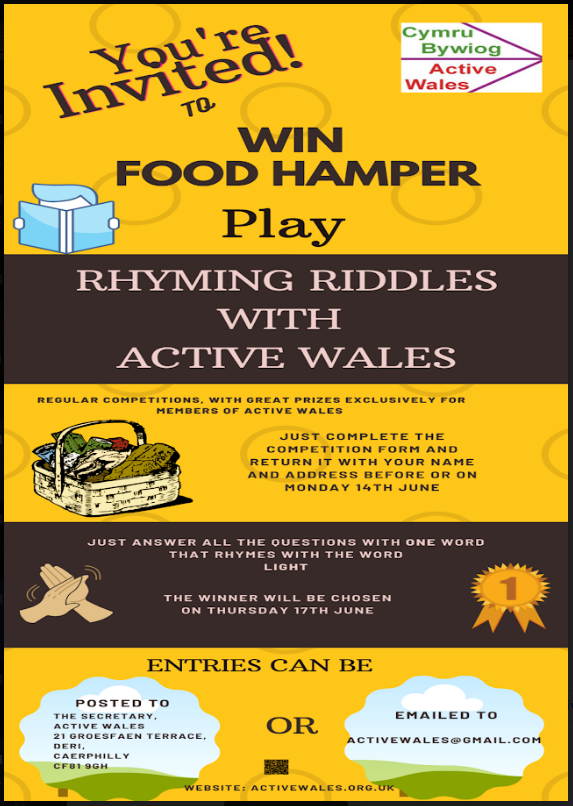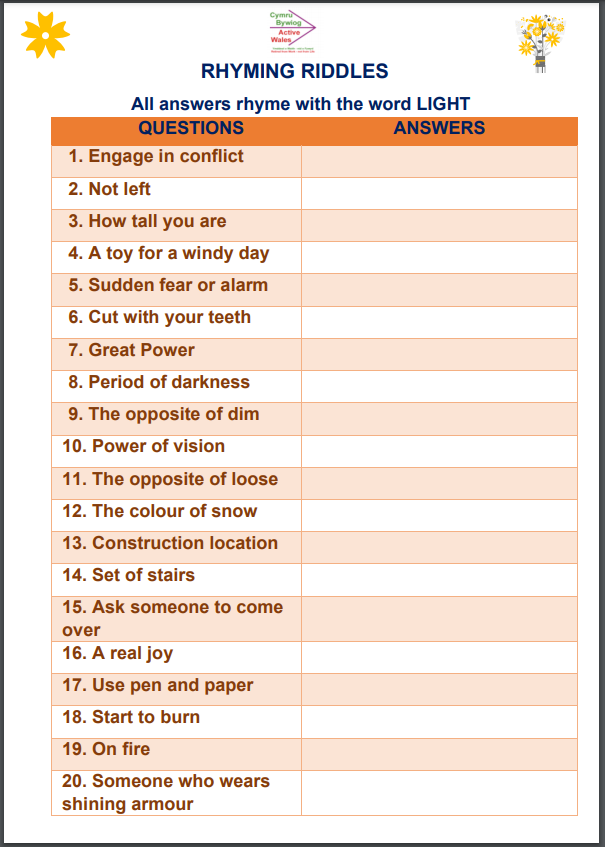 Active Wales requires your name and home address as you are a paid-up member of the organisation. We will only use your name and address to send you information that has the potential to affect you as an older person in Wales. We do this because it is in the legitimate interest of Active Wales to keep our members aware of information and activities that could affect them directly. Your name and address will be stored securely by our committee and will be deleted if you are no longer a member. You can also ask us to amend or delete your details at any time without giving a reason, by contacting:
Secretary on 07985 213012 or Treasurer on 07939 411071.
Website - activewales.org.uk
Email - activewales@gmail.com
Twitter - @activewales1
Tel - 07985 213012 / 07939 411071