Association Branch and Area details
For contact details in your area, get in touch with us.
Organisation
The Association is administered by an executive council of annually elected officers and delegates from Areas within the association. Area councils are administered by elected officials and delegates from Branches within the Area.
A number of independent Branches are not part of an area and report back to the Executive Council. The Association believes that ALL pensioners should be speaking with one voice, each voice is totally autonomous but agrees to abide by the Association's Constitution and Rules.

The Association is affiliated to the Welsh Senate of Older People and are represented on its Steering Group
Current Membership
At present there are in excess of 50 branches in the Association, mostly in South Wales and current membership is in excess of 10,0000. Membership is open to any group of individuals in receipt of a pension or an interest in retired people. Subscription to cover administration costs are small at 30p per member per annum.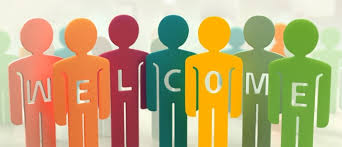 The Future
As with any vibrant organisation we are looking to the future in areas such as:
The Welsh Assembly
We believe that the Welsh Assembly Strategy for Older People provides a major opportunity to make progress on pensioner needs in Wales we are determined to have input by continued involvement with the Assembly and participating in the forums being established by the Unitary Authorities. The Association aims to represent the views of its members by working with the Wales Commisioner for Older People and the Older People Coordinators and Champions established by he local authorities.

Campaigning
The Association is PRIMARILY A CAMPAIGNING ORGANISATION TO IMPROVE THE QUALITY OF LIFE FOR ALL PENSIONERS. Areas covered include Community Care, NHS facilities for older people, Primary Care facilities etc. A major aim of the Association is to campaign for the Government to keep promises that pensioners share in the increasing prosperity of the country and State Pension is linked to average earnings with abolition of means tested benefits

It is of the utmost importance that we expand our membership to represent as many pensioners as possible and provide our executive with a strong mandate. We urge you to join with us to press forward our just demands.

Website - activewales.org.uk
Email - activewales@gmail.com
Twitter - @activewales1
Tel -